Your hosts at Hobatere Lodge are members of the #Khoadi//Hoas conservancy in which the lodge is located.
Hobatere Lodge is managed by Journeys Namibia, a reputable management company known for its work in conservancy and local communities.
The lodge is situated in a concession area of 8 808 hectares, which is home to a rich diversity of game, including elephant and lion. With conservation in mind, the lodge is actively involved in promoting the peaceful co-existence of man and nature. Thatched roofs keep the well-appointed chalets cool and offer shade against the heat of the African savannah. A dip in the pool refreshes after a day of game viewing. Friendly staff prepares delicious meals.
Hobatere Lodge is COVID compliant

View Bookings Fact Sheet Hobatere Lodge Hobatere Lodge Rates 2023 Journeys Namibia Rates 2024
Contact Details
Location Map
Nestled on the banks of the Otjovasandu River in the country's north-western parts, Hobatere Lodge promises uniquely Namibian encounters. A private airstrip makes access even easier for guests with little time to spare for long distance driving. Hobatere, due to its location on the western side of Etosha National Park, is known as 'little Etosha'. Apart from its abundance of game species it is a paradise for birdwatchers, too. 

A fire destroyed the lodge in 2011. It was rebuilt, also thanks to funds provided by the Millennium Challenge Account, and opened its doors again in June 2015. Journeys Namibia was awarded the contract to manage the lodge, which is 100% owned by the local ≠Khoadi //Hoas Conservancy.


The ≠Khoadi //Hoas Conservancy stands proudly as an international case study of how conservation efforts can be successful and sustainable in the long run. By visiting this part of the world and enjoying all it has to offer, you are contributing to the long-term sustainability of the area, its animals and its people.

Staying with us
The main area and surrounding chalets are covered with thatched roofs, cooling the air with the fragrant scents of the African savannah.
Six cosy chalets as well as six comfortable, adjoining rooms ensure a pleasant stay. The en-suite bathrooms are equipped with a shower, toilet and washbasin plus complementary toiletries. Your 'second home in the wild' is furnished with a desk and a coffee and tea station, and it sports a deck at the front. Hobatere Lodge is powered entirely by solar panels. Therefore the rooms have no sockets for electrical kettles. Instead, hot water flasks are provided for guests to enjoy tea or coffee with home-made biscuits in the comfort of their rooms.

Please note that flying a drone in this area is strictly prohibited.

Experiences
At Hobatere Lodge you will become immersed in the untamed wilds of Damaraland. The whole area is a paradise for nature lovers, and the proximity of the waterhole ensures exceptionally intimate experiences with the wild creatures that frequent it. 

Sip on a refreshing drink lounging on the veranda while just a breath away a variety of antelopes, including elands, as well as giraffes, Hartmann's zebras and occasionally elephants and big cats such as lions quench their thirst.

This is tourism with heart. Your patronage will contribute to the overall sustainability of the conservancy and conservation in the area. Monthly financial contributions to the ≠Khoadi//Hoas Conservancy create employment while supporting the local community.
Adventures
Embark on an early morning game drive that will take you on an exploration through the bush and savannah. Trained guides will help you spot a rich variety of animals, from elephant to Hartmann's zebra. Night drives offer a unique opportunity to encounter nocturnal animals like the bat-eared fox, aardwolf and genet. Join one of our bush dinners at our recently built boma to experience the evening sounds of nature and a delicious barbeque under the stars.

The lodge is close to several key attractions, among them the less explored western part of Etosha National Park, Damaraland and Opuwo. Its strategic location makes it perfect as a stop-over or the base camp of your journey.

Hobatere lodge is in close proximity to the Galton Gate entering Etosha National Park.
Visit the famous Olifantsrus campsite, between Okaukuejo and Dolomite Camp, before heading back to the lodge. The many waterholes in the area are excellent for game viewing.
Virtual Tours
Activities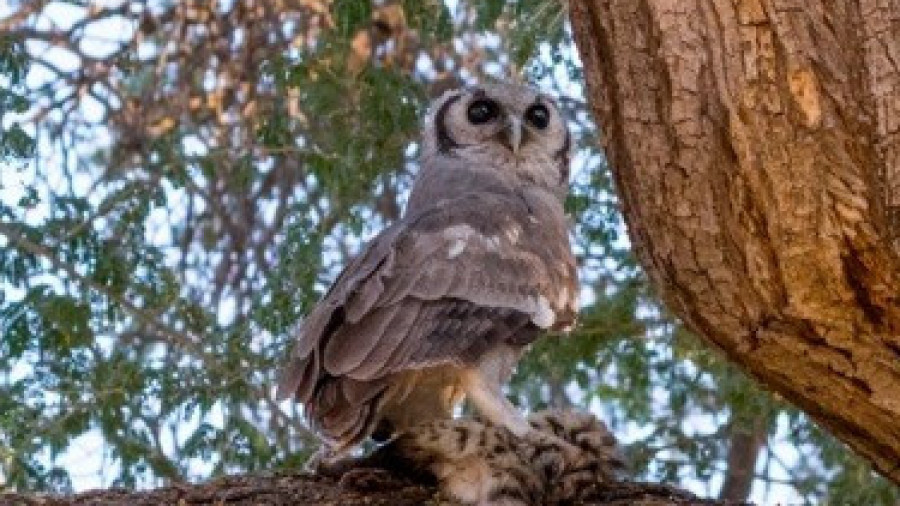 Night Drives
Take part in the nocturnal activities of Hobatere's evasive creatures, such as bat-eared foxes, aardwolves, genets and many more.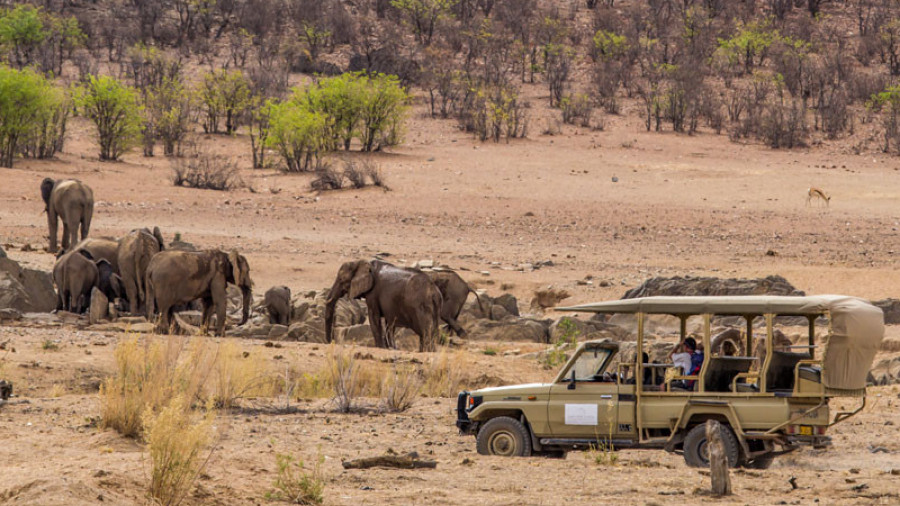 Morning and afternoon game drives
Experience game drives in open vehicles with knowledgeable rangers. Enjoying an exclusive wildlife-rich area and beautiful scenery.