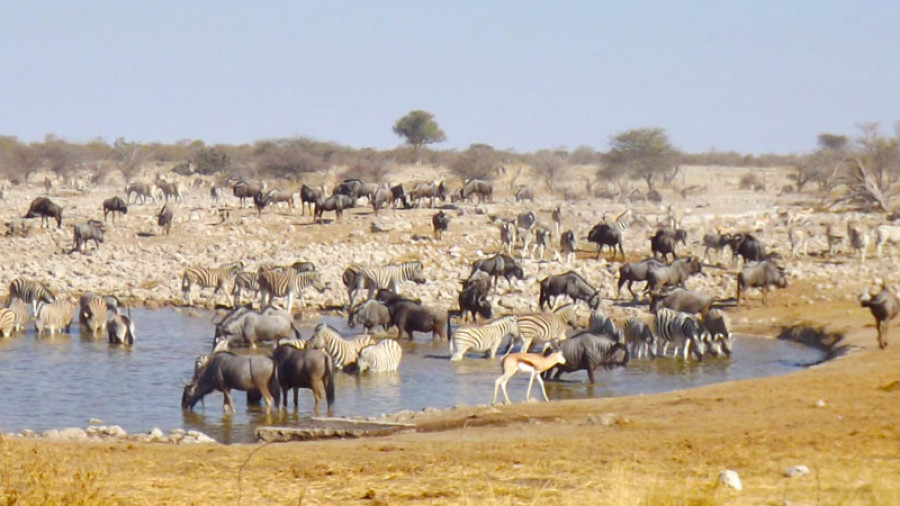 If you do not feel like driving yourself but rather want to relax in a game viewer to absorb one of the most beautiful game parks in southern Africa, come and join our full day Etosha drive. It starts at 06:00 after breakfast at the lodge.
The excursion follows the road through Galton Gate on the way to Olifantsrus and stops at various waterholes on a circular route. During the lunchbreak participants enjoy tasty refreshments prepared by our kitchen staff and have the opportunity to stretch their legs and visit the waterhole on-site before returning to the lodge.

Departure from the lodge: Summer 06:00, winter 07:00 | Duration: full day | Minimum 2 guests per excursion – maximum 9 per vehicle | 50% discount for children under 12.